I never wanted to get this far behind but moving can do that. Unfortunately I am no longer a Brooklynite and now a Manhattanite. I moved to Battery park a little more than a month ago and about 2 weeks after my last post. I didn't have much to post since setting everything up and unpacking took a lot longer than I thought it would. I moved into this really awesome building called the Visionaire, its soooo nice it has a pool and a gym, now I never have to go out!
I also started reading Writing Short Films, by Linda J. Cowgill after my friend and fellow animator Celia Bullwinkel recommended it on Facebook. It has made me rethink a lot of the structure and plot points of Europa while still reenforcing the path that I am taking and that for the most part it should come out okay. It definitely gives me a lot to think about.
When I was in Houston visiting family this past month I took a trip to the Johnson Space Center and shot tons of reference photos. It was interesting to get a sense of scale (something Europa is lacking) and to smell the rooms (they do smell interesting). I also was able to diagram all the different title cards on the desk in their control room for the International Space Station.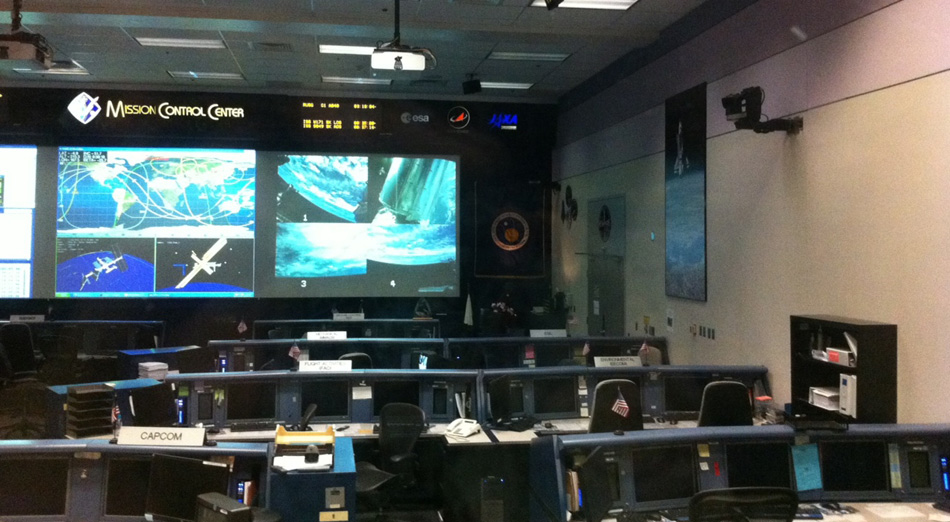 That said I have updated the animatic for Europa, yes music and voice will be added at some point. My question is that I feel it ends a little flat right now. I want the last 2 scenes to have more impact. In the animatic it zooms into the control room screen and you see the last picture of Savannah with the sun in the distance. Originally I wanted to cut to the whole control room in silence, then fade to black. Which would work better? Maybe another suggestion? Note that its not the whole film, no middle only the beginning and end.