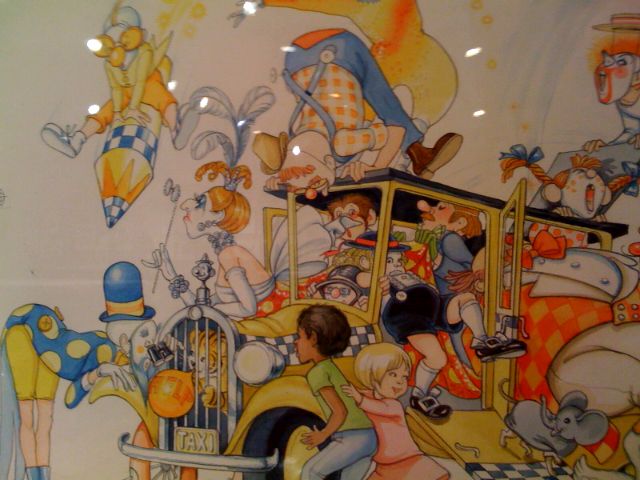 First things first, I am posting from that new wonderful little iPhone app that came out for WordPress. That said, it's here to get me to post more often.
Today a few of my coworkers and I shirked out Nickelodeon duties and made our way over to the Children's Museum of Mannhatten. My new boss was also in our little our group. We went to go see it's small exhibit of original Golden Book illustrations.
[ad#banner_ad]
The exhibit was really small (as I said), maybe some 40 pieces. On closer inspection we found some pre-war pieces were actually just computer prints. Only about 4 seemed to be like this, the rest were out in all their original acrylic and yellowed glory. All in all it was really neat to see so many works that I remembered from my childhood. I have included clips of some below.