"The rats have taken over!", or at least that is what one of the signs said when I was checking out the subway this evening. Their calling it the Blackout of '03… makes it sound rougher then it was. I mean don't get me wrong I hated it. Hell I am still recovering from a tough night sleep, many many miles of walking in sandals and a vicious attack from a cockroach.
Well my cell worked so here are some pics: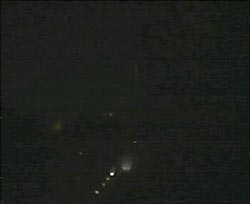 The Empire State Building… dark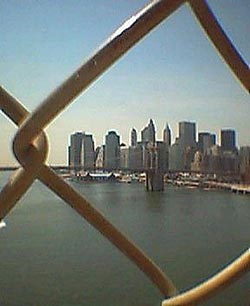 Crossing the Manhattan Bridge
It will be interesting to see what comes out of this. There is the issue that the environmentalists were making, that the high power lines that might have prevented this hurt the environment. Now Bush is saying see… but hey for all we know is that this was planned by the administration. There is also a lot of conflicting information going around right now about what was the cause. I am sure they know what the cause was… they just don't want us to know.
I want to give a shout out to Celia for saving my life!!